EARCUFF FLOWER


The earcuffs have a beautiful, filigree design of a flower and tendrils.
Material of the earcuff: Gold-plated sterling silver
☆ FREE SHIPPING (DE) & EASY RETURNS ⬇
Shipping & delivery time
Shipping is free for you to Germany. Our delivery time is 3-5 days.
We ship climate-neutrally with DHL. Shipping to packing stations is possible.
International shipping costs 5.80 euros. The delivery time here is 5-9 days.
Easy returns with our returns portal
Via our returns portal you can easily register your return online without having to fill out the annoying paper. For shipments over 45 euros from Germany you can also have a return label created.
☆ CERTIFIED SILVER & GOLD CARE ⬇
925 Sterling Silver
We use high-quality, certified 925 Sterling Silver for our silver jewelry. It is at the same time resistant and has a high material value. 925 sterling silver combines 92.5% silver with other metals. Copper is usually used here. The combination of the two metals ensures that sterling silver is harder than pure silver.
Care for gold-plated jewelry
Your silver jewelry is gold-plated to a high quality, but you should still do so Do not come into contact with water and chemicals such as cleaning products or perfume. To prevent oxidation, it is best to store your piece of jewelry in the bag provided.
☆ ENVIRONMENTALLY CONSCIOUS AND LOVING PACKAGING ⬇
Our packaging is completely plastic-free. You will receive your piece of jewelry in a small, lovingly designed bag made of organic cotton. This is in a box with paper wool in it for padding. We include care instructions with all pieces of jewelry. In addition, you will receive a voucher or a free postcard or another gift with each of your orders.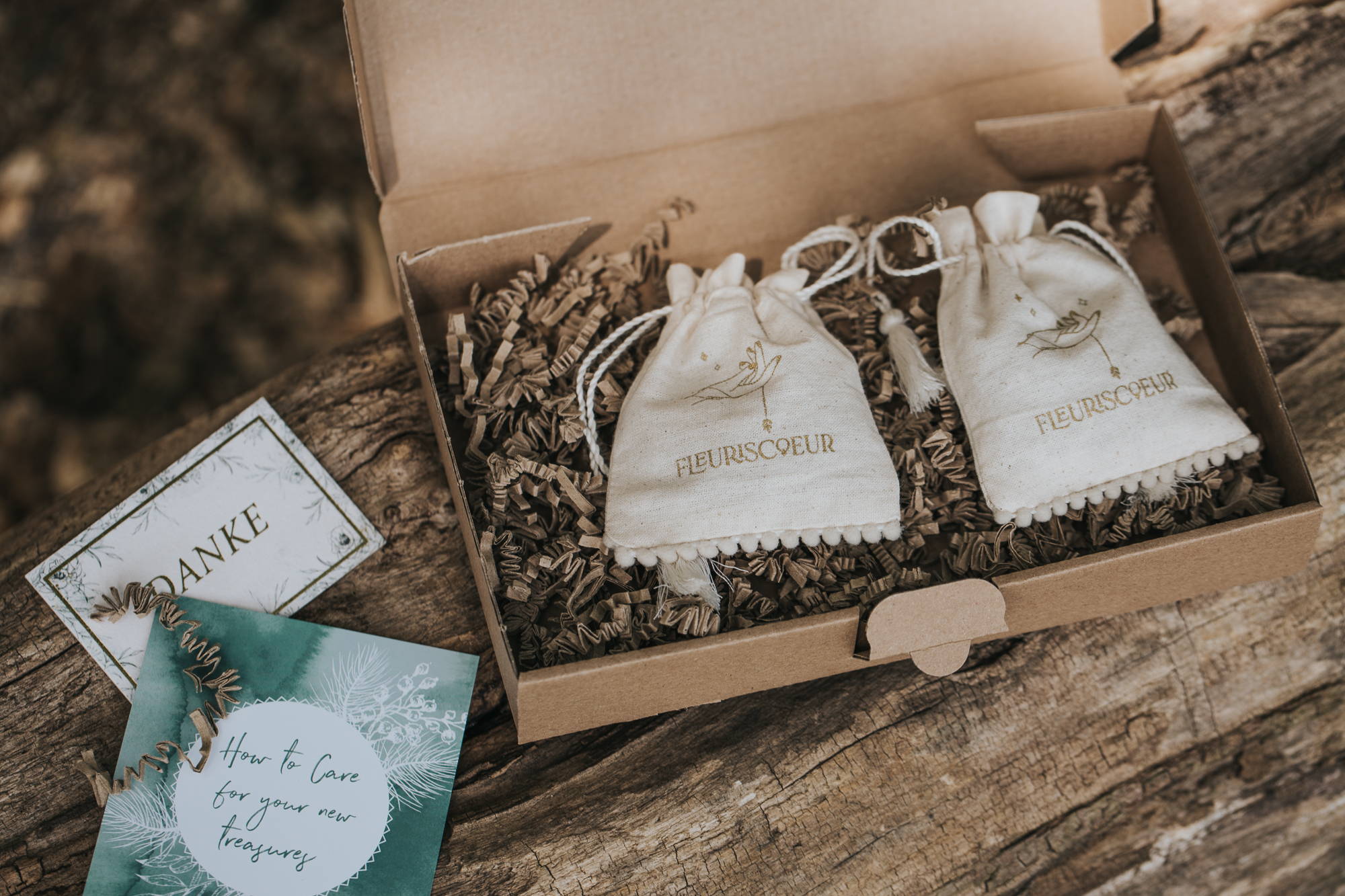 ☆ SUSTAINABLE AND FAIR MANUFACTURING IN THE HIGHEST QUALITY ⬇
All pieces of jewelry are handcrafted to the highest quality and precision by goldsmiths in small quantities.
Certified manufacturers
All parts and materials used for this piece of jewelry come from certified manufacturers. This means, among other things:
Responsible supply chains and respect for human rights
Use of processes that ensure health, environmental protection and safety
Responsible mining or use of recycled materials
You can find more information about sustainability here.
We plant trees
Plant for every product sold we built a tree in cooperation with the Eden Reforestation Projects. You can find the current number of trees planted so far and more about the project here.